Product Description

Double Flange Type Vulcanized Seat Butterfly Valve, Double Flange Centreline Butterfly Valve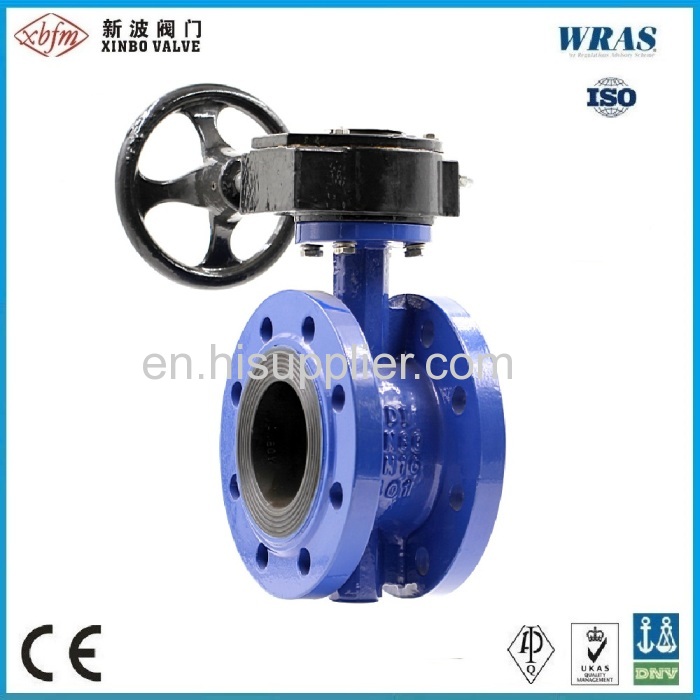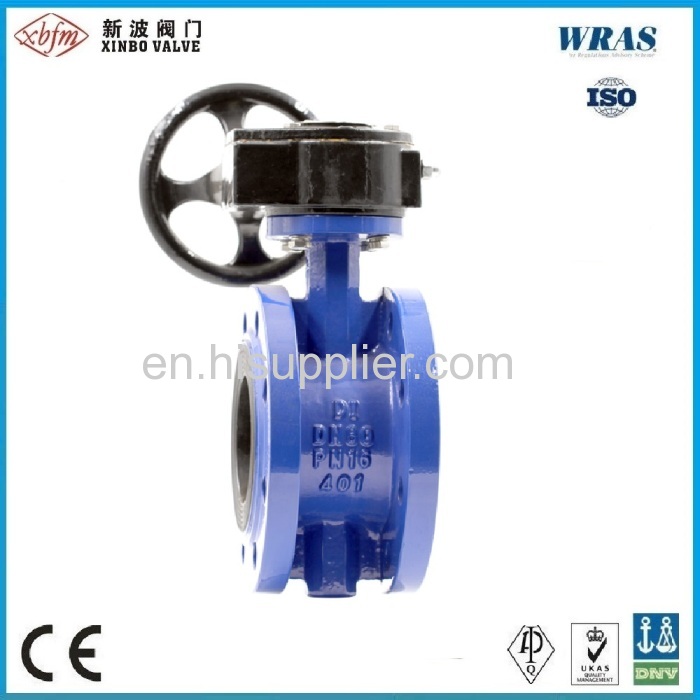 Product Feature
Technical Parameters
Nominal diameter

50~1400

50~1400

Nominal pressure

1.0

1.6

Testing pressure
Shell(Mpa)

1.5

2.4

Seal(Mpa)

1.1

1.76

Suitable temperature

-40°C~200°C

Suitable medium

Drinking water,sewage,seawater,food,medicines,gas,oil
Main Raw Material

Body
Disc
Stem
Seat
Actuator

Cast iron

Plated ductile

iron

Stainless steel

EPDM/NBR

Lever

Ductile iron

CF8

WRAS-EPDM

Gearbox and handwheel

Carbon steel

CF8M

Viton

Electric

Stainless steel

Aluminum bronze

customised

Silicon

Pneumatic

PS:1.Vulcanized seat 2. Pin disc/Pinless Nylon disc/Epoxy disc
Reference Standard

| | |
| --- | --- |
| Design standard | API 609 , EN593 |
| Testing standard | API 598 |
| Top flange standard | ISO5211 |
| End flange standard | DIN PN10 / PN16,ANSI 125# / 150#,BS4504 PN10 / PN16 |
| Face to face standard | API 609,EN558-1 13 Series, ISO5752 13 Series |
Overall Dimension and Weight

Size

A

B

D

Top Flange

ΦE

DIN PN10

DIN PN16

ANSI 150#

Weight(kg)

N-Φd

ΦD

N-Φd

ΦD

N-Φd

ΦD

DN50

203

120

108

F07

90

4-18

125

4-18

145

4-19.0

120.6

7.60

DN65

223

130

112

F07

90

4-18

145

4-18

145

4-19.0

139.7

9.70

DN80

245

145

114

F07

90

8-18

160

8-18

160

4-19.0

152.4

10.60

DN100

269

155

127

F07

90

8/18

180

8-18

180

8-19.0

190.5

13.80

DN125

295

170

140

F07

90

8-18

210

8-18

210

8-22.4

215.9

18.20

DN150

333

190

140

F07

90

8-22

240

8-22

240

8-22.4

241.3

21.70

DN200

378

208

152

F10

125

8-22

295

12-22

295

8-22.4

298.4

31.80

DN250

433

235

165

F10

125

12-22

350

12-26

355

12-25.4

361.9

44.70

DN300

500

280

178

F10

125

12-22

400

12-26

410

12-25.4

431.8

57.90

DN350

564

310

190

F10

125

16-22

460

16-26

470

12-28.4

476.2

81.60

DN400

646

347

216

F14

175

16-26

515

16-30

525

16-28.4

539.7

106.00

DN450

707

371

222

F14

175

20-26

565

20-30

585

16-31.8

577.8

147.00

DN500

786

343

229

F14

175

20-26

620

20-33

650

20-31.8

635

165.00

DN600

945

515

267

F16

210

20-30

620

20-33

770

20-35.1

749.3

235.00

DN700

1055

560

292

F25

300

20-30

840

20-36

840

28-35.1

863.3

238.00

DN800

1191

631.5

318

F25

300

20-33

950

20-39

950

28-41.1

977.9

475.00

DN900

1265

692

330

F25

300

24-33

1050

24-39

1050

32-41.1

1085.8

595.00

DN1000

1380

735

410

F25

300

24-36

1160

24-42

1170

36-41.1

1200

794.00

DN1200

1717

927

254

F30

350

28-40

1380

28-50

1390

44-41.1

1422.4

1290.00
Our workshop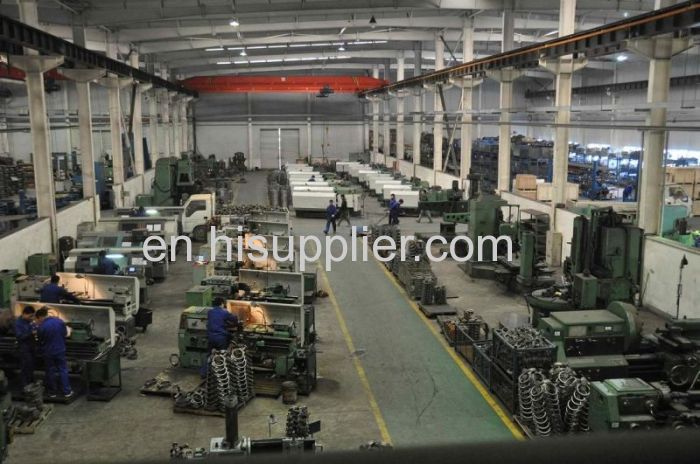 Why Choose US
We are a professional manufacturer and supplier of valves, pipes and fittings which are widely used for water, oil and gas pipe lines
We have been supplying the valves and fittings to Europe, Asia, Middle East countries and Amercian markets for 15 years
Our factory has obtained ISO9001, CE0035 and API approval certificates for our valves and fittings made of iron, steel and copper alloy with design to DIN, BS, ANSI, JIS standard
We can also manufacture valves and fittings according to client's design

We test leakage of each roll before braiding, then we cut 300mm and crimp it to test
burst pressure after brading.

We use CNC Lathes Machine for end fittings production. Machine system, knife and inspection
tools are all imported from Japan.

We use Techmaflex Crimping Machine which is imported from France. This machine has
accurate and stable performance for crimping because it is produced for PTFE hose crimping only.
Our service
We promise the quality for 24 months and also supply custom service
Long service life. Standing the test of thousands opening/closing operation.
Wide selection of materials, applicable for various media.
other products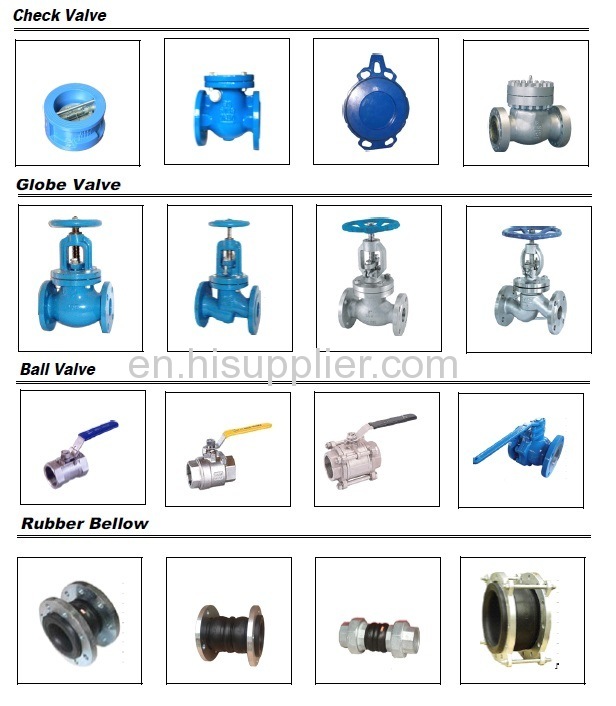 Contact to this supplier